About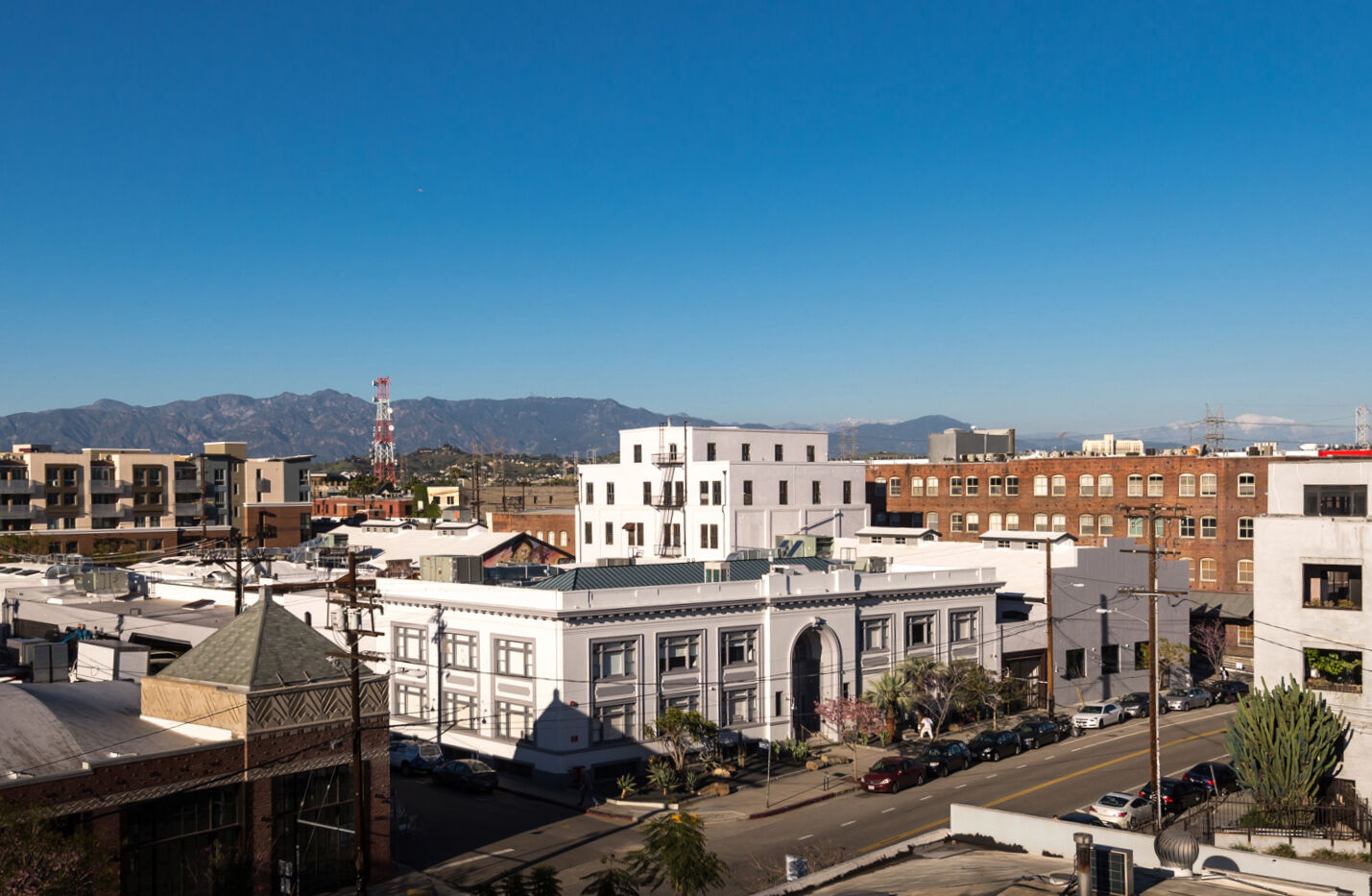 About
Hauser Wirth & Schimmel is the Los Angeles location of Hauser & Wirth, the international gallery devoted to contemporary art and modern masters. A new destination in the heart of the burgeoning Downtown Arts District of Los Angeles, the gallery is located at 901 East 3rd Street. It occupies the restored Globe Mills complex, a collection of interconnected late 19th and early 20th century buildings and internal outdoor spaces that have been adapted by Creative Space, Los Angeles, in consultation with Annabelle Selldorf, Selldorf Architects. Here visitors will discover museum-caliber exhibitions as well as public programs and educational activities that contextualize the art on view for diverse audiences.
Hauser Wirth & Schimmel will complement its exhibition program with the first ARTBOOK store in Los Angeles; a gallery space for Hauser & Wirth Publishers' Book & Printed Matter Lab, the restaurant Manuela, featuring seasonal fare and locally-sourced produce with a menu focused upon foods of the American South; a public garden; murals that engage the architecture of the complex; and a dramatic and expansive open-air courtyard, where visitors will find sculpture as well as a place for quiet contemplation and informal gathering.
Hauser Wirth & Schimmel is the sixth location of Hauser & Wirth, which was founded in Switzerland in 1992 by Iwan and Manuela Wirth and Ursula Hauser. Today the gallery is a global enterprise, with spaces in Zurich, London, New York, Somerset, and Los Angeles. Hauser & Wirth's next initiative will be construction of a major new building on historic West 22nd Street in the West Chelsea Arts District of New York City.
The gallery's global operations are overseen by Iwan and Manuela Wirth; Marc Payot, Partner and Vice President.
Hauser Wirth & Schimmel is open daily from Wednesday, Friday – Sunday: 11 am – 6 pm and Thursday: 11 am – 8 pm.